The SMART Podium 624 interactive pen display enables a presenter to face an audience while mirroring a connected computer's display to a large format display. Connect to your projectors, displays and computers to add interactivity everywhere. Easy to use, deploy and support, it helps communicate ideas more effectively by augmenting content with touch, gestures and digital ink.
Face your audience, take questions, gauge understanding and adapt your presentations to drive home key concepts using the SMART Podium interactive pen display. Write notes and create illustrations with the cordless pen on the 24″ touch screen – everything appears on the large display.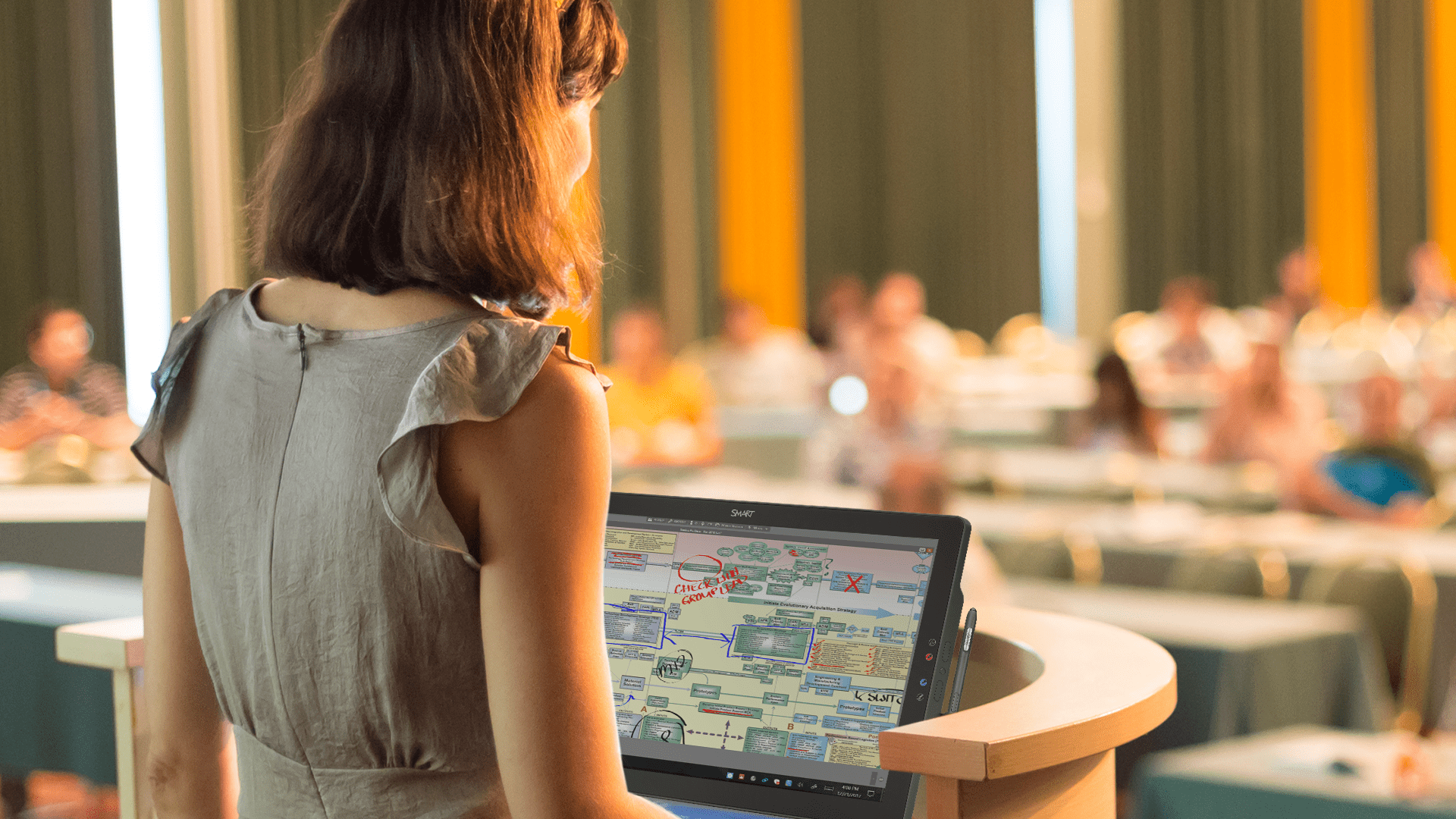 Use digital Ink anywhere.
Connects projectors, displays, and any Windows® and Mac® computer to add interactivity to any environment. The SMART Podium easily adds touch, gestures and digital ink in the files and applications you already know and use, for more effective and natural presentation.
Effortlessly interact with content
Intuitive – even for first-time users – to touch and gesture, write with the pen, and erase with the eraser, without distracting toolbars or menus. Exceptionally simple to deploy and support, with proven quality, best-in-class touch and ink and a robust warranty.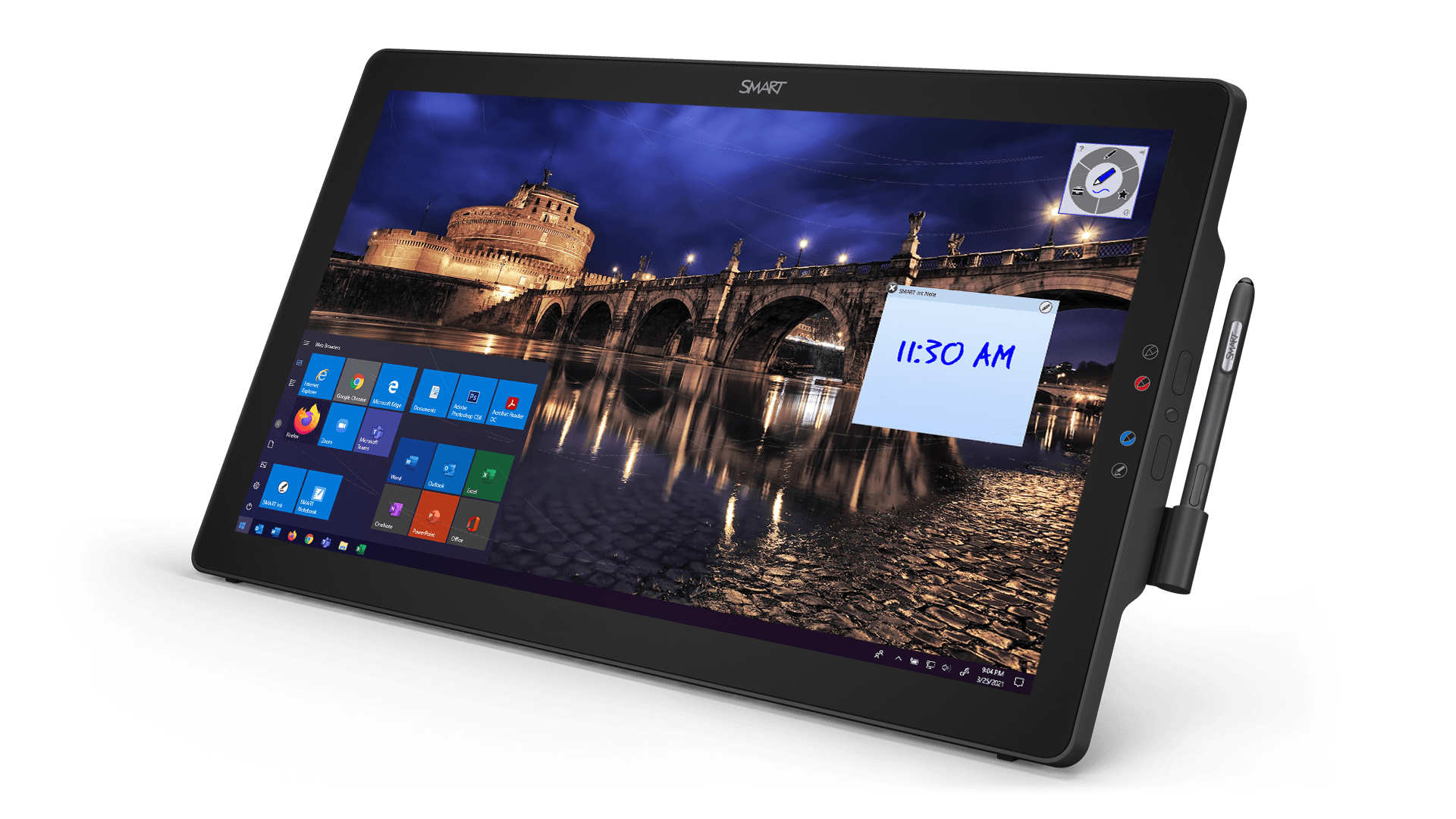 Plug & Play
Enjoy SMART's best-in-class interaction on connected computers, including 10 points of precise interaction and fluid integration with native inking tools like Windows Ink.
SMART Ink®
Included SMART Ink desktop software provides digital ink even in applications without ink tools.
Project at any size
HDCP compliant video out allows users to project both analog or digital video to any size projector or display, making content crisp and clear in rooms of any size.
Palm rejection
Write, gesture and navigate comfortably while comfortably resting your palm on the display.
Adjustable stand included
With anti-glare, ultrasmooth surface and a stand adjustable between 11° to 73°​, use the podium for hours at any angle and without finger burn.
Cordless, battery-free pen
With pressure inking, a built-in eraser and customizable buttons, the cordless pen has everything you need to navigate and mark up content effortlessly.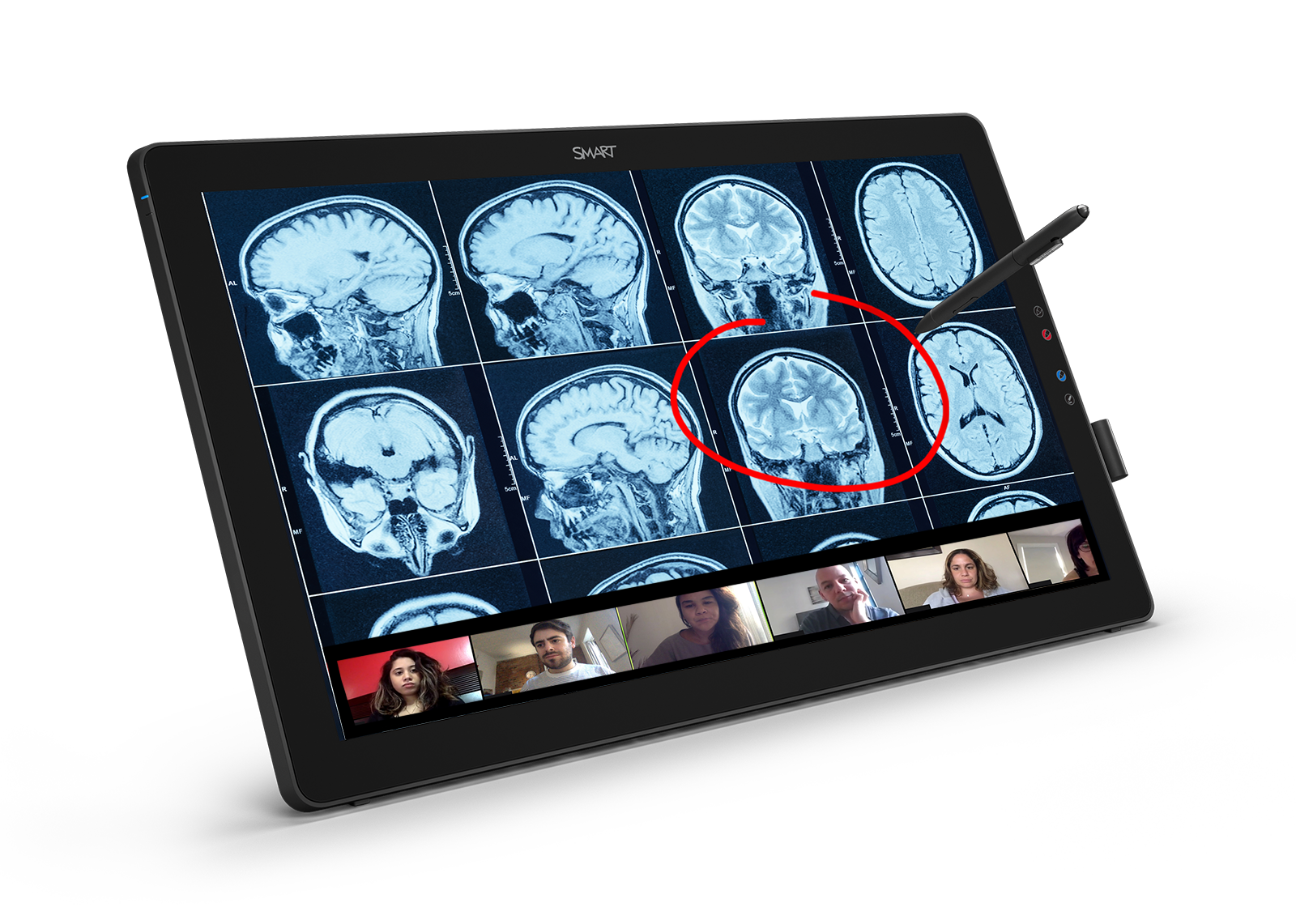 Effortless and engaging video conferencing
Interact while sharing screens in your favorite video conferencing solution, and easily enhance content with digital ink using the SMART Podium cordless pen. SMART Podium works with Zoom, Google Meet™, Microsoft Teams™ and more.
SMART Meeting Pro visual collaboration software included
Create and capture ideas in the virtually unlimited interactive Unbound Workspace, as well as make notes over any available application to keep meetings organized and easily communicate outcomes.
One room license and 10 personal licenses of Meeting Pro are included.